"By far the most superior Twitter analytics product in the indie hackers space. I've been using it for a few days now, and it's really impressive."
"Black Magic has revealed insights I never knew about. The ability to see past interactions with individual profiles is the killer feature for me."
Powerful
Twitter Analytics
without leaving Twitter
2 clicks away from your dashboard full of insights and metrics
Build relationships
engage easier with people
Automatically sync your Twitter Lists and get ready in 30 seconds
Remember everyone
see past interactions, tags, private notes,...
Find out if a person have liked/retweeted/replied to any of your tweets before. The sooner you start tracking, the more data you have.
Hear from the pros: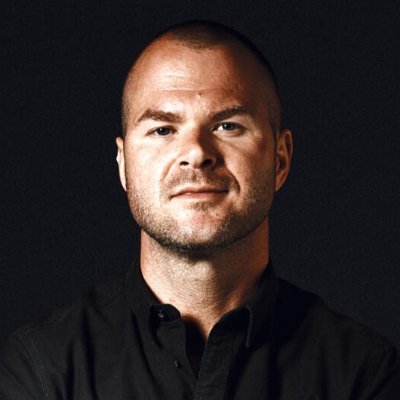 "Black Magic
changed my Twitter game completely
"
Click to play 👇 (Sounds on! 🔊)
It's the best Twitter experience ever
Get more followers
Engage with your audience and peers easily

Search replies, respond quick and easy

Track engagements from followers/strangers

Reminders to help you keep in touch with your favorite people
Every tweet is tracked in real-time
You won't find this level of detail anywhere else.
Track how your tweets perform over time

Compare with your average tweets

Understand why a tweet takes off

Track your consistency, followers, engagements, etc.
Draft, Schedule, Publish, Engage.
Do all of that without leaving Twitter.
Schedule Tweets & Threads 🧵

Discover best time to tweet

Get tweet inspirations everyday
Your Personal Twitter CRM
Manage your audience, communicate better and easier.
Write private notes for everyone

Set reminders (to reply in DM, follow up, etc.)

See past interactions with individual people

Organize your tweets into categories
Daily/Weekly Report Email
Comprehensive reports and insights.
Tweets performance reports 📊

Find out your record breaking tweets 👑
One more thing...


Mobile Apps!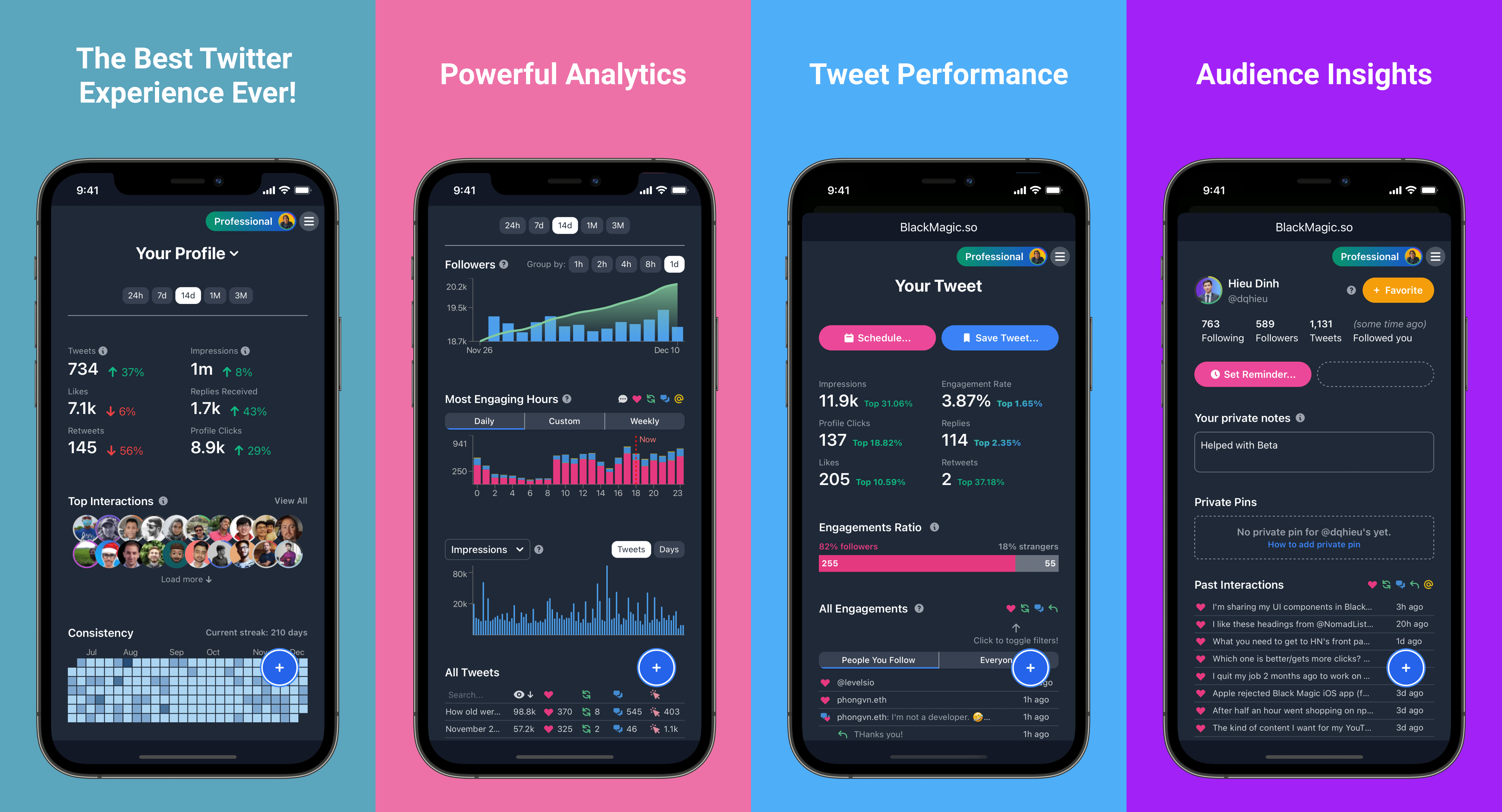 Start Now.
Use it for free!
Upgrade anytime for

$7.99*/mo

.
...or if you already have an account:
Still Here?
Let's read some reviews from our users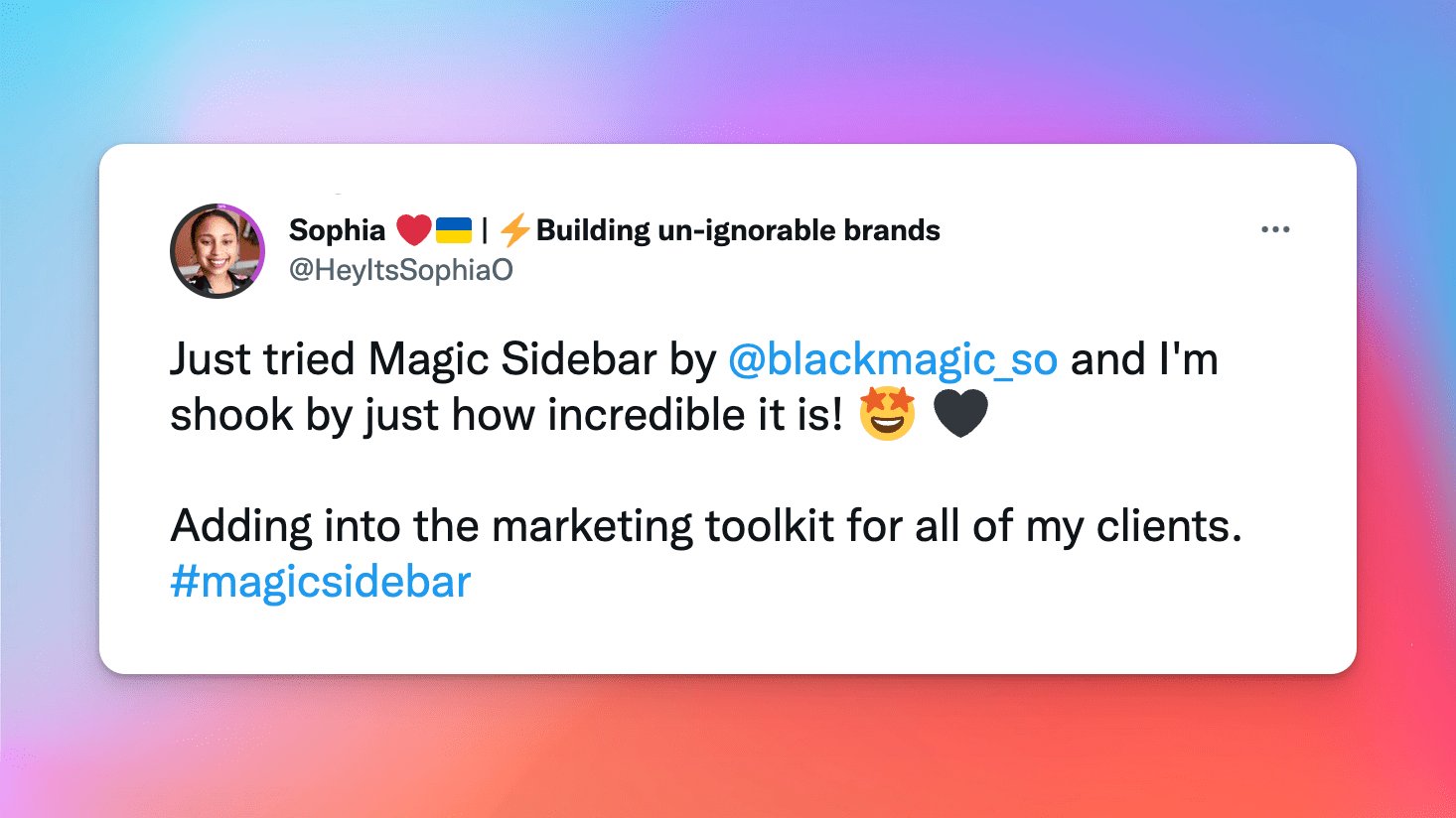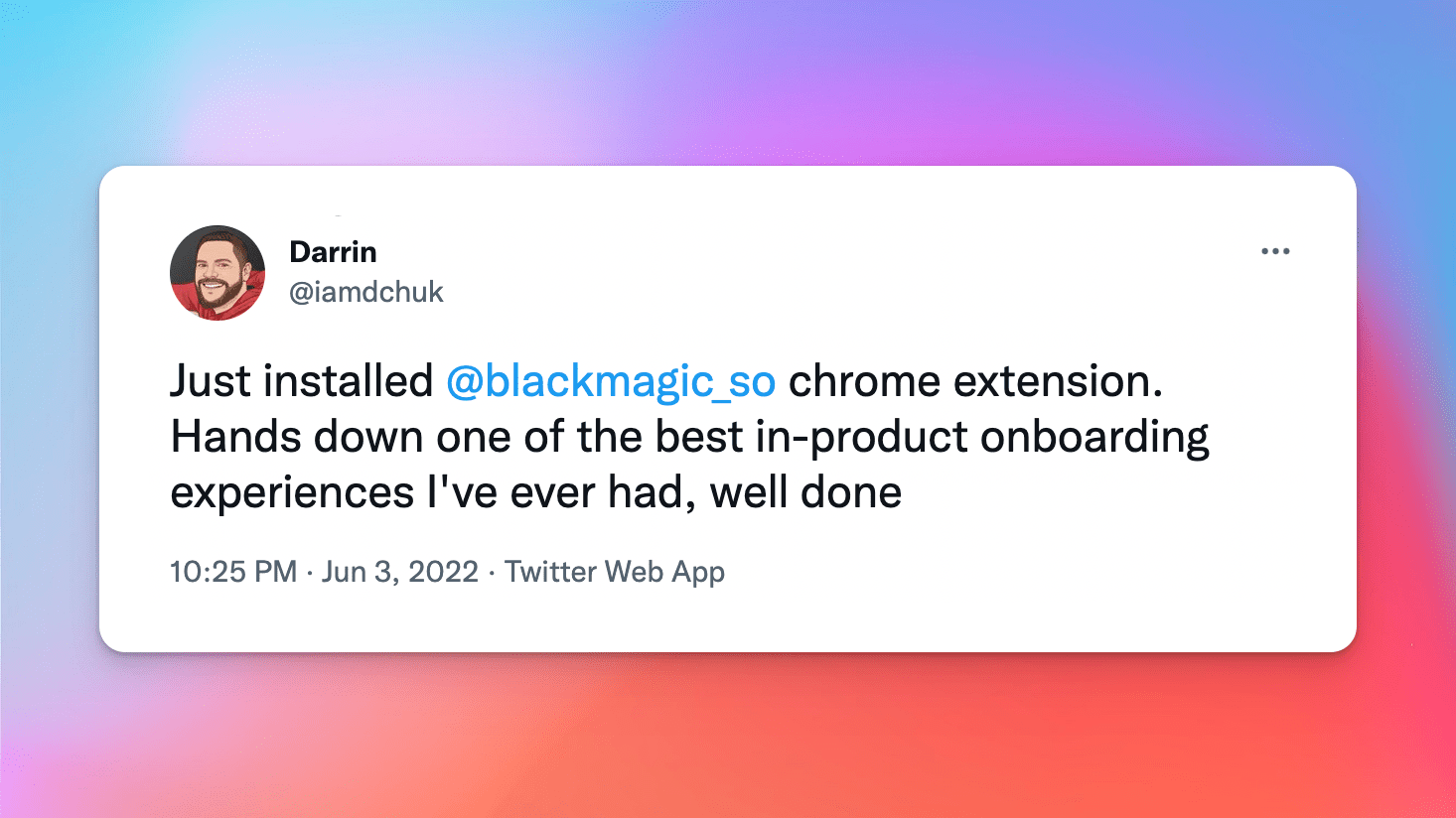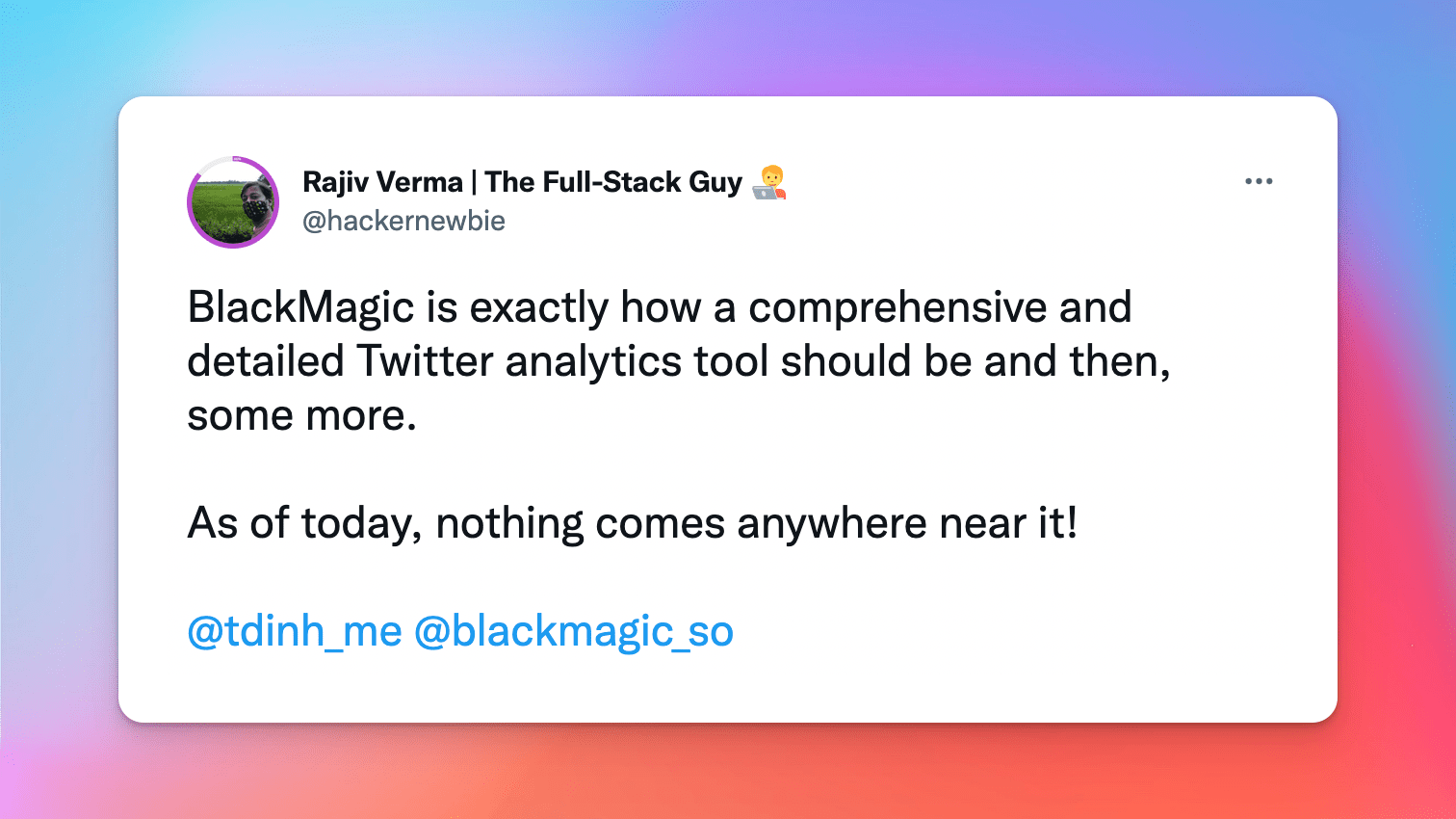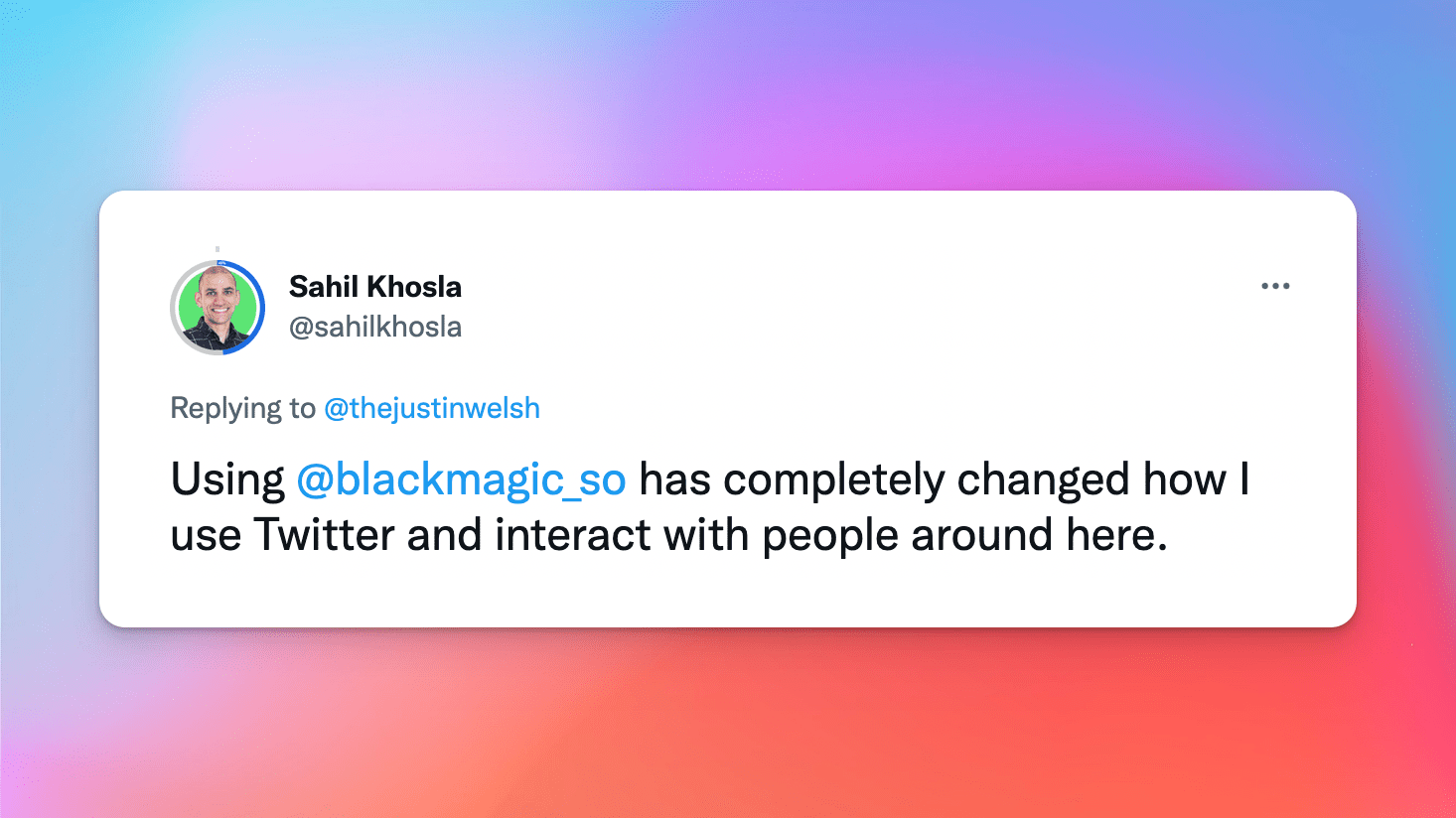 Customer Reviews

Yogini Bende
5 out of 5 stars
This is the best Twitter based chrome extension I have used. The insights of analytics you get on this are so helpful in building the right audience. The best feature is Most Engaging Hours, this gave me the perfect reach for my tweets. Great work Tony 👏🏼
Totally recommended as Tony have done brilliant job in curating each and every feature of this!

Long Nguyen
5 out of 5 stars
This extension is incredibly helpful for building and growing an audience on Twitter. I've been using it for awhile and I absolutely loved it. The UI looks slick, clean and very informative. The best thing is I can see all the metrics, even within 24h period. All within the Twitter.com page.
If you're on Twitter and want to get the most of it, give this extension a try. You will not regret!

Vritika Naik
5 out of 5 stars
A little late in getting it but undoubtedly this is the best way to increase engagement and activity on Twitter. The Tweet Inspirations and Most engaging hours is a really helpful tool to increase activity on Profile. The profile stats (especially Consistency) is my personal favourite feature! Tony's Twitter Growth tools are indeed a boon to all! Excited to see what's next.

Gene Maryushenko
5 out of 5 stars
Love it! It's like a bunch of Twitter tools that you'd pay a ton of money for combined into one! The only thing missing now is scheduled tweets and I can cancel my subs for 3 other tools. Love the fact that you can now categorize tweets into bookmark folders and take notes on individual accounts. Pretty cool that you don't have to leave Twitter to see all of these things unlike other platforms. Can't wait to see what else is in store...

Philip Young Gunawan
5 out of 5 stars
Black magic is amazing – a must have product if you're serious about growing your Twitter audience. I can see how my tweets perform and know immediately which one deliver the best result!
The analytics is simple, yet insightful. I have tweets that have little impression, but huge comments + likes. Some with high impression doesn't even have any engagement.
You won't get this kind of information without processing your data before hand.
Black magic shows it immediately.

Felix Müller
5 out of 5 stars
It lifts Twitter on the next level for me. Makes it easy to have multiple conversations with my loyal followers, see when I should interact and gives a great overview. Honestly, I wonder why Twitter did not already have this.
I recommend everyone who takes Twitter a bit more seriously to use this extension.

Ramya Chinnadurai
5 out of 5 stars
As a twitter user, I felt like, it's an extension of twitter, with detailed graphs like top interactions, most engaging hours and lot more features in-build 🔥. I love using this extension daily.